Beautiful South Pond Farm Wedding, Mike & Ashley – Iron Horse Ranch, Ontario Wedding Photography
First things first — GIANT shoutout to Eva Cherneff/McKernan for doing all the nitty gritty of this blog post. I can no longer say that blogging is hard, because after paying someone else to do it I think I may literally never do it myself ever, ever again. I mean, of course I have to write all the crap, but writing crap is pretty easy. Right? Plus, I have to let all you future brides and grooms know what you're getting into by reading what I write. Because I write the way I talk. All the time, give or take some swearing.
South Pond Farm and Iron Horse Ranch are EASILY two (… one? are they one? or are they two? They go together… but they're separate? but they're together? but they're separate. what? I LOVE THEM TOGETHER) of my FAVOURITE FAVOURITE FAVOURITE venues in Ontario. South Pond Farm has the rolling hills, the gorgeous barn, the farm house, the GOATS. THE GOATS!!!! I mean, really, the goats alone would be enough to make it my favourite, but I love all the rest that comes with it too. The mismatched antique plates and teacups and saucers. The mismatched rustic farm tables and chairs. The big dance floor. The pond. The bridal cabin. The outdoor pizza oven. The best in-house DJ ever! The sunsets. The unexpected rainbows (see photos below).
Iron Horse Ranch has, obviously, horses, the BEAUTIFUL lodge, the other incredibly beautiful buildings on the property, the bridge across the stream, the pond (oh, you didn't know? Iron Horse ALSO has a pond).
My most favourite part about these places, though, is how AMAZING the people who choose to get married there are! In 2015 we watched Taylan and Tim exchange vows there. They were the cutest sweetest couple we'd ever had (I guess so are the rest of our couples, but Taylan and Tim were extra special) at the new-coolest-venue we'd been to in Ontario. Imagine our DELIGHT when Ashley and Mike reached out to ask us to shoot THEIR beautiful South Pond Farm wedding! SCORRRRREEEZZZ
It was colder than you might expect for August, and as you may notice from the photos below, just like a tiny bit iffy on the weather front. Rain. Sun. Rain. Sun. Drizzle. Sun. Repeat. WIND WIND WIND WIND WIND. Everybody was totally freezing at the top of the hill during the ceremony, but it was so gorgeous and perfect nonetheless.
Ashley's little sister Mikayla was basically "on" all day long — I wish I had some video clips to show you of how hysterical she is, because the photos just don't do it justice. On that matter, Eva chose the photos for the blog post because I'm IN.CAP.A.BLE of selecting images, for keeps and for blogs. So, like… I have a tendency to just include like, way too many. So if it had been left to me, this post would probably have 300+ photos in it. I'm insane. Seriously. Thanks again, Eva. BUT THE POINT IS THAT MIKAYLA WAS AMAZING so if you want to see some more Mikayla pics, hit me up and I'll send you the link to the slideshow I made highlighting my favourite parts of this wedding. It has about eleventy billion pics in it. You know, in case you want more.
Other amazing things about this wedding –
1 Ashley's Dress
2 Ashley's Face
3 Ashley's Everything
4 That pic of Mike with no shirt on
Okay, so not to turn these two into, like, pieces of meat, but… they're kind of beautiful pieces of meat, if you know what I mean. The back of Ashley's dress had me WOWWEEWOWWWOWing all day long, and also her veil, and her face also, and also everything about her. What I should really say is that the best part of Ashley is her SWEET, SWEET, fun personality. She is a sweet, sweet, fun person. But … also she looks good. So. Daaaamn.
As for that pic of Mike with no shirt on — Nice one Mat. NICE one. Trust me when I say, ladies and gents, you all want Mat there to shoot your man getting ready. He really has a way of finding the sweet spots.
You will also notice lots of laughing pictures, because we somehow only manage to attract the best, most fun couples and wedding parties. We are so lucky. Frig.
THANK YOU Ashley and Mike for giving us the privilege of shooting your beautiful South Pond Farm wedding.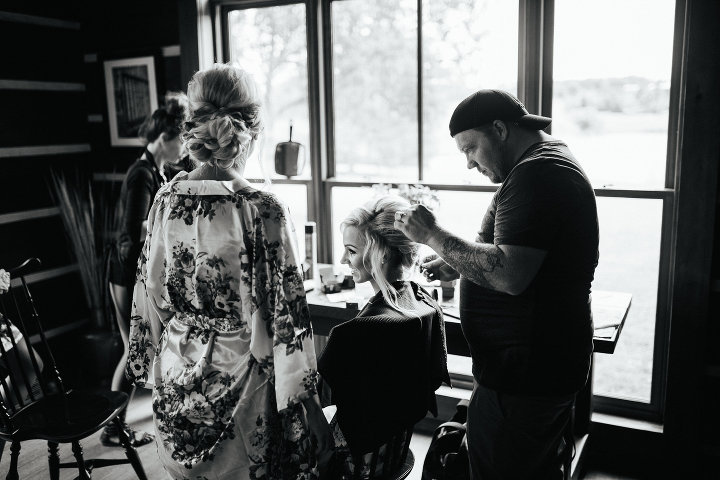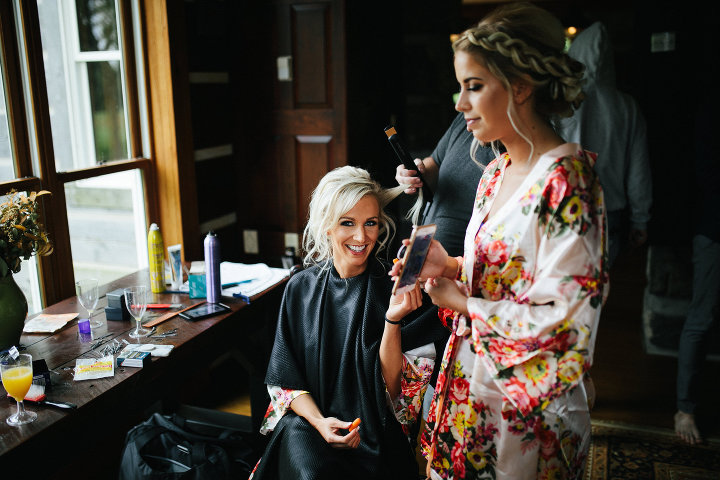 Wedding: South Pond Farms
Getting Ready: Iron Horse Ranch
Dress: The Carrall by Truvelle Bridal purchased at Sash and Bustle
Bridesmaid Dresses: Sorella Vita purchased at Bridal Desires